Recently and unexpectedly, I found myself in Kettle River, MN. Wait, my mom lived here when she was little! Oh look, there is an historical marker in memory of the Finnish pioneers!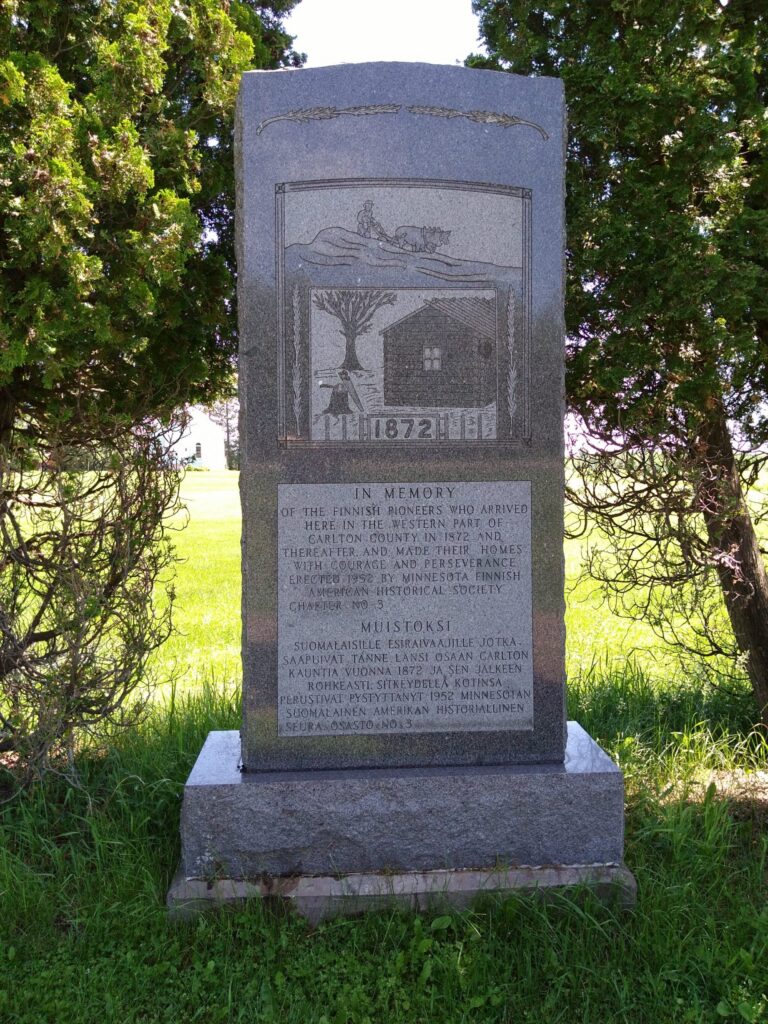 And a Finnish church from 1915!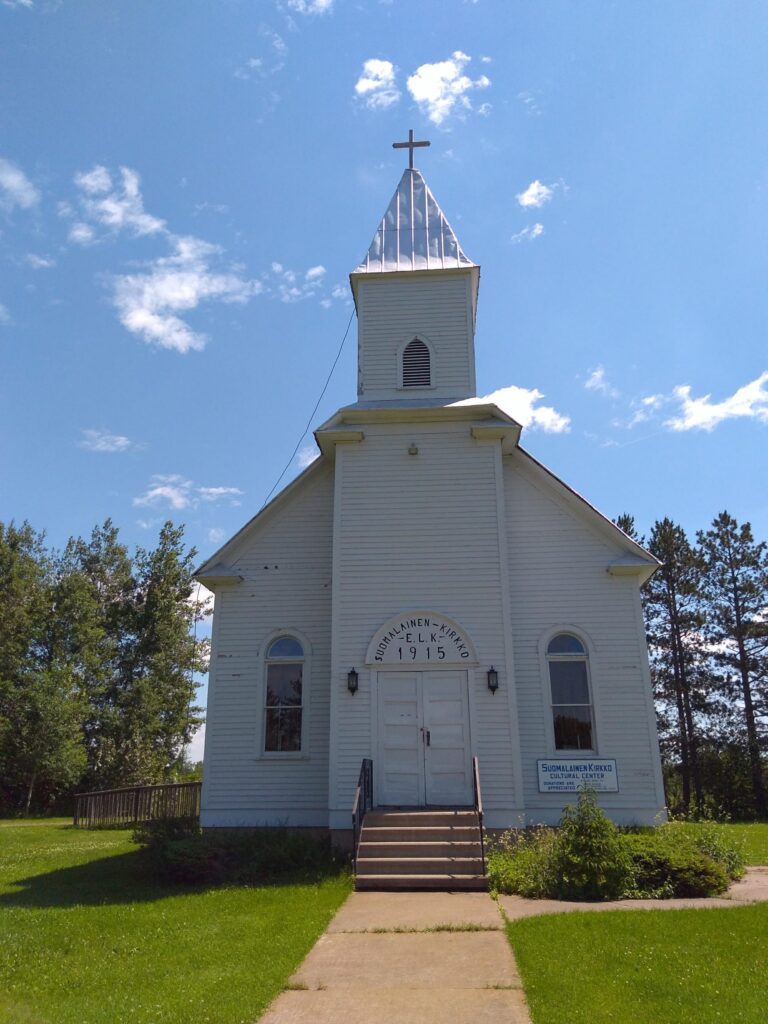 So I had to do more digging. Did you know Kettle River was originally called Finland? There were a lot of Finnish settlers here.

The church was built in 1915. Then they had a terrible fire in 1918. Over 450 died, with fifteen hundred square miles consumed. (More on the fire here.) But the church was spared! There is some interesting information about the church building in this National Register of Historic Places Registration Form. The builders were Kaipainens, which is one of our family names – they could have been cousins. I need to do more digging on that.

Where did they live?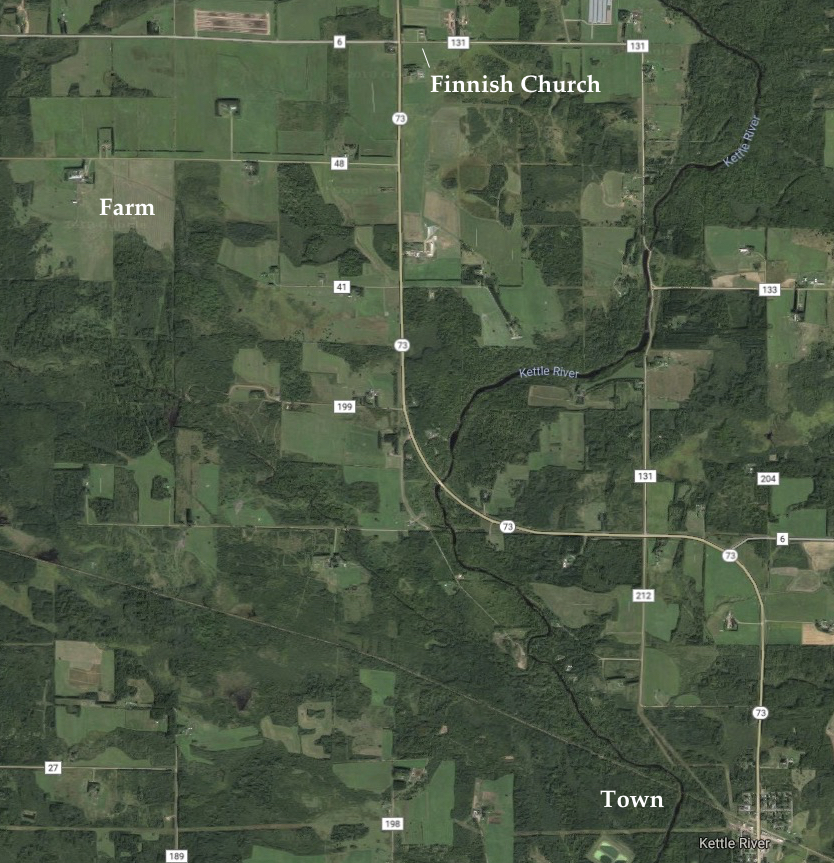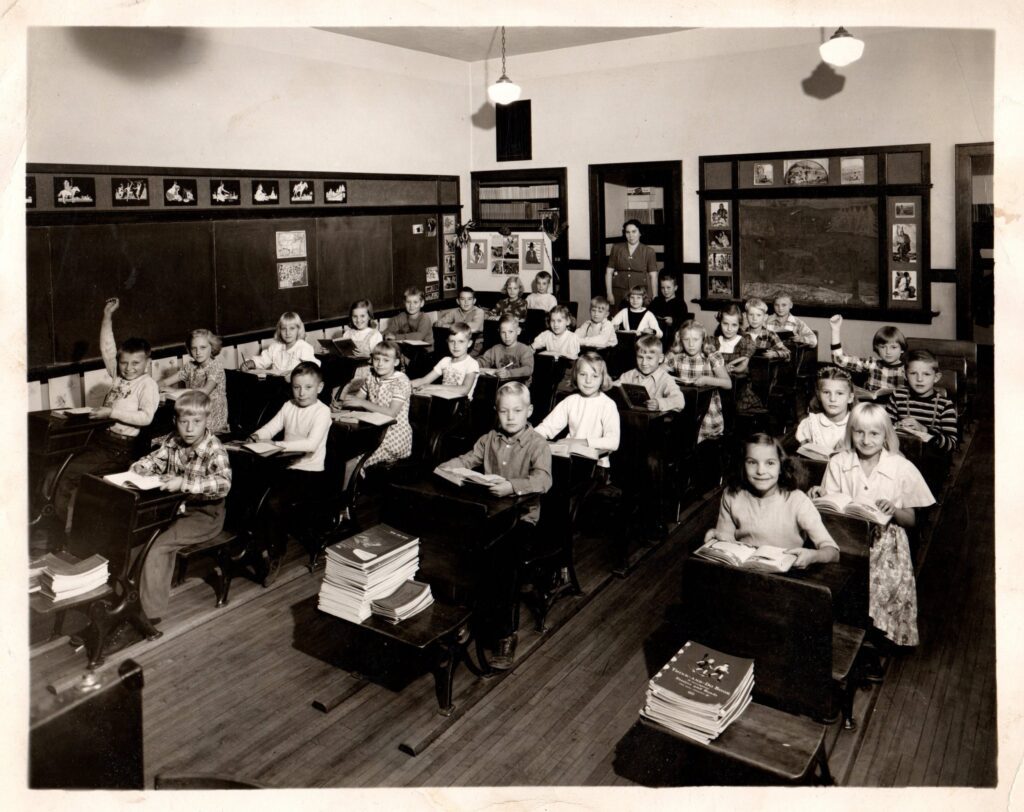 Lastly, here is some information on the first settlers in the area: Reminiscences of the History of Kalevala District. There are some names in there that could be cousins as well. More digging to do!