AncestryDNA has improved and I have finally taken the plunge! I also did this AncestryDNA Tour and learned some things.
First, it made me really think about the ranges. At first, I thought it was just an estimate of confidence, but it is actually the range of answers they got for me running the data through the system 1000 times. Wow. (Read more here.)
And it varies a lot. Here are my top four according to them:
25% Finland (19-26%) – range is 7 and what they assigned me is at the high end
18% Norway (0-19%) – range is 19 and what they assigned me is at the high end
16% England & NW Europe (0-42%) – range is 42! and what they assigned me is at the low end
14% Germanic Europe (0-26%) – range is 26 and what they assigned me is in the middle
It is interesting to look at how this compares to what I would expect from my paper research:
25% Finland – right on
12.5% Norway – AncestryDNA is a little higher
12.5% Germanic Europe – close (this is really half Dutch and half German, but DNA results are not quite that detailed yet)
12.5% French – AncestryDNA is low (they assigned 4% with the range 0-16)
I am very interested to see if that changes as things develop with the technology and reference populations. Or maybe I really did not inherit much French DNA. It is random after all.
Second, I also saw my great-grandparents differently. This became clear to me in a way it had not before:
William Laitala was fully Finnish
Katri Kemppainen was fully Finnish
Pete Fjerstad was fully Norwegian
Renie Middendorp was fully Germanic
Melena LaBlanc was fully French Canadian
The other three great-grandparents are a mixture of British, which is slowly becoming a bit more clear. I used to think that was all English. However, it is looking like the Holman line came from Wales and the Atchinson line came from Scotland. And now I see that Mabel Vipond's mother's line is the one I know the least about, so that it is on my list to tackle soon.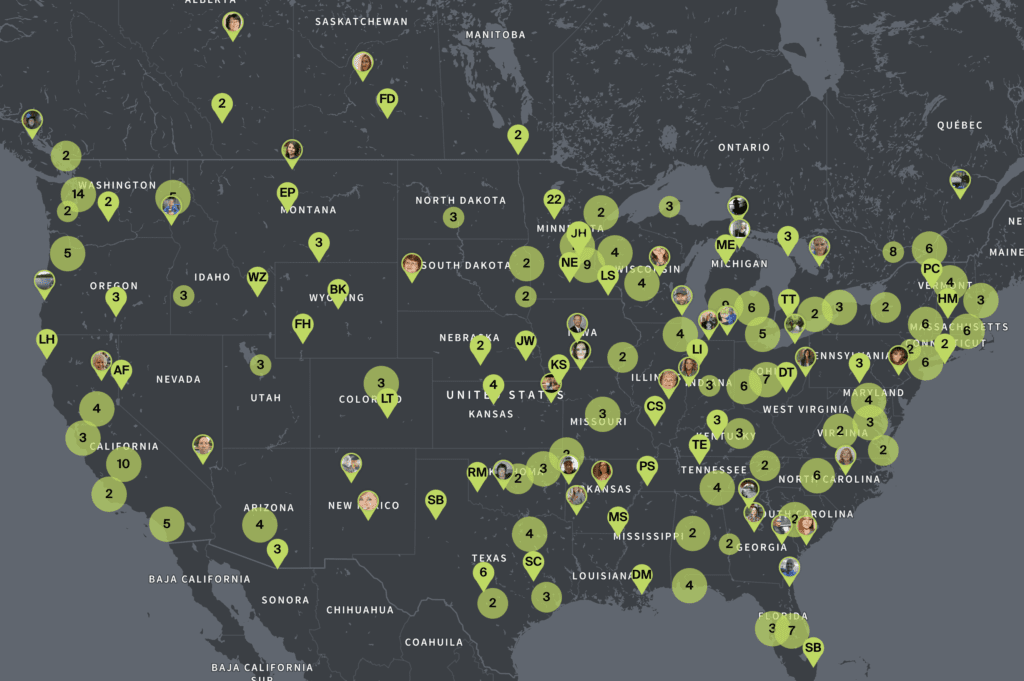 Next fun thing . . . I have cousins in nearly every state! Of course, many of these people are 4th cousins and I do not know them, but it is great to feel connected to people all over.
Most importantly, I do have many matches in here where I can see how we are related, including 1st cousins once removed, 2nd cousins, 3rd cousins and there is even a half third cousin! Hopefully, I will connect with someone who has information I am missing and share information they are missing.