More about this picture I published last time – this is a special car!
Thanks to cousin Gordon, self-professed car nut, I have learned that this is a Mercer Raceabout Type 35 and it was made from 1911 to 1915 with a total production of under 1,000.
They say it was "one of the most advanced cars of its time" & I am ever so curious how these two women ended up in this special car!
Did they have racing in Staples? Cousin Gordon suggested it could have been an older car used for dirt track racing by the time the picture was taken.
I had guessed this picture was in 1910 in Staples, but it must have been later. Margaret died in 1923, so it has to be before then. Mary moved to Canada in 1913, but she did come back to visit several times, so perhaps this picture was taken on one of her trips back to Staples.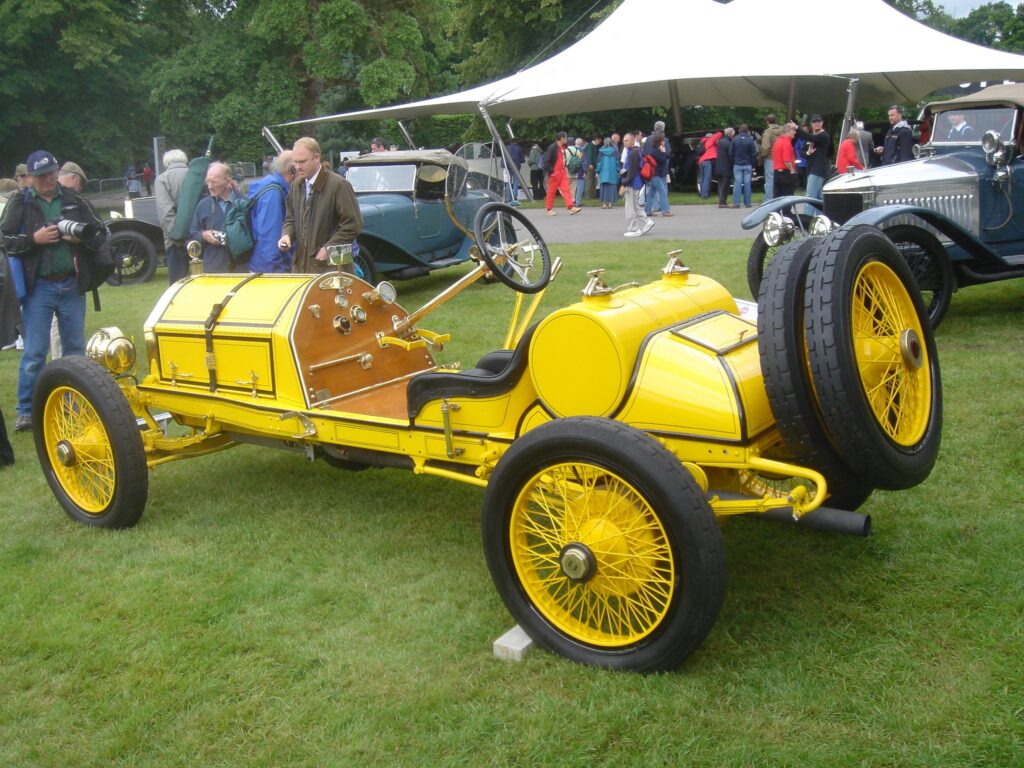 This picture & more information available here at Wikipedia.

There are also some great pictures of a 1913 Mercer Raceabout here at Jay Leno's Garage where they describe the car "as little more than a hood, two bucket seats and a 25-gallon gas tank."

Thanks to Cousin Gordon!

P.S. Added February 9, 2014:
A bit more from my clever & persistent mother in response to this post . . . Note: the number 5 on the car, how old the car looks, no leaves on the trees BUT the men are in their shirtsleeves, and the style of clothes they're wearing. My guess is this is around 1920 or 21, in the spring. I have no record of Mary's visit in 1920, BUT in 1921 she came in the spring. All the other visits were in late fall or early winter. And in 1920, son Charles was living with Margaret. He would have been 39. My guess is he's one of the men in the picture.

Thanks Mom!

You might also be interested in: