I just finished the book The Next Ship Home by Heather Webb. This book is set in 1902, which was a time of change for Ellis Island. They were dealing with some corruption. This book was not always fun to read – bad things happen to the main characters. However, I was glad to get a feel for what it was like coming across the ocean on a ship and going through Ellis Island since my great-grandmother went through there in 1905.
My great-grandmother, Katri Kemppainen, crossed the Atlantic Ocean via the Lucania. I hope she got through Ellis Island quickly, but that still would have been 3-5 hours there. And they would have used the button hook to do the icky eye exam. From what I can tell, she didn't have anything that would have detained her. From the ship's manifest, she could read and write and she was listed as a servant. She was 26, in good health and had $20. She was going to Chisholm MN to meet a friend who had paid her ticket: Vilho Laitala at Box 127 in Chisholm. Yes, that was the man who would become her husband in 1906.
In addition, the book made me think about how culture and language shape who we are and it was good to read about women who defied the conventions of their time.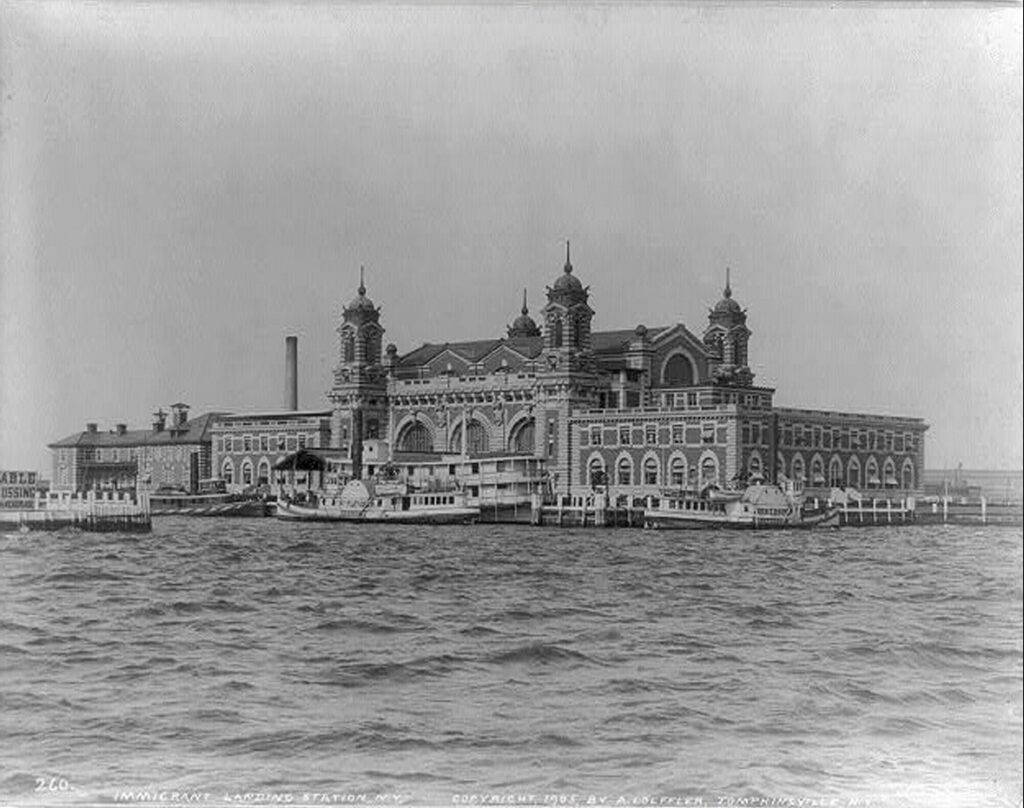 I have been interested in the immigration stories of my ancestors for a long time and of course Ellis Island was an important part of the experience in the US for decades. From 1892 to 1954, 12 million immigrants went through Ellis Island.
If you want to learn more about Ellis Island, check out their official site. You can look up passengers and see ship manifests. There is also an oral history project where you can listen to people talk about their experiences going through Ellis Island. You can see a picture of the great hall here. Katri would have seen something like this – arrivals in 1904.