Recently, I discovered that the Minnesota Digital Library launched several online exhibits about Minnesota immigrants. In the one on immigrant experiences, something jumped out at me: Lars Fjeseth. You might recall that this is not our Lars, but the two have similar names and lived at the same time near each other: https://jillholman.com/genealogy/fjerestad-versus-fjeseth/
The new exhibits are:
Minnesota Immigrants: People on the Move
Minnesota Immigrants: Immigrant Experiences
Minnesota Immigrants: Preserving Culture
There also is an older exhibit called Farm to Table. Find all four exhibits here.

Next, I clicked through and explored some of the Primary Source Sets, which were very interesting. Here are three of my favorites:
Civilian Conservation Corps in Minnesota
Lumber Industry in Minnesota
Mining on the Iron Range
They have added a lot of resources since the last time I checked! Let's see what they have for Chisholm.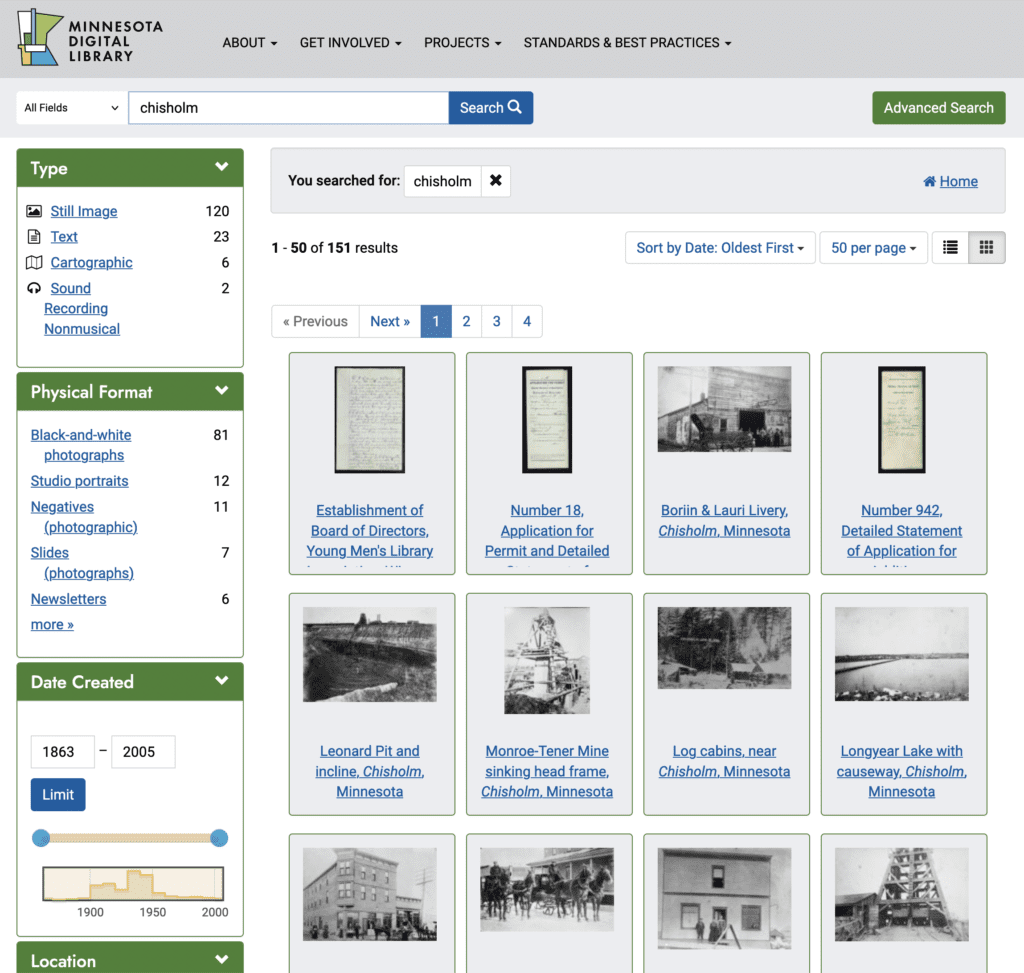 There are several pictures of the mines and also the ruins after the 1908 fire. While few of the people are labeled, you can get an idea of what it looked like to be there in the early 1900s, which is when William and Katri Laitala arrived in Chisholm. I think these two pictures might be my favorite:
That could be my great-grandfather William standing there!