Do you find it hard to know what to do with all your research?
What if there are some easy and fun options?
How about ancestor ornaments!?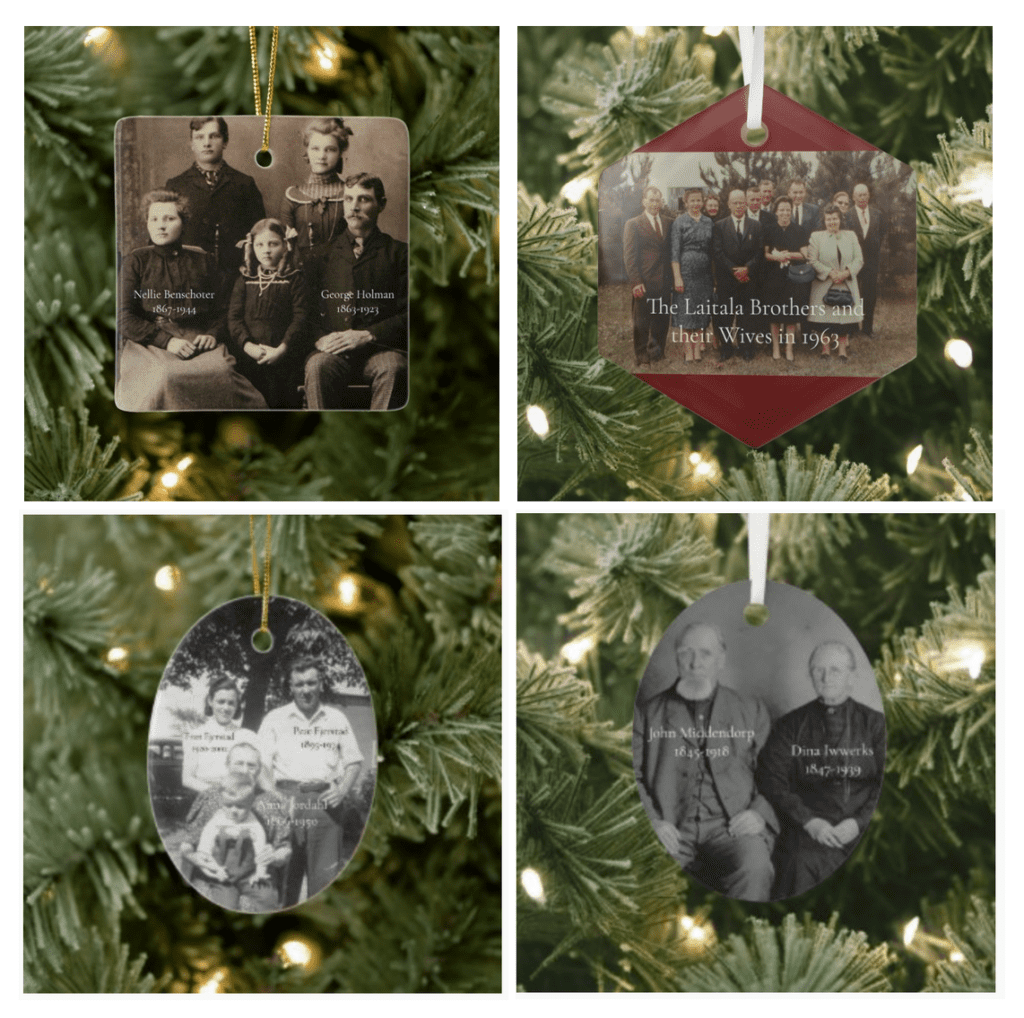 What a nice way to honor our ancestors!
Click here if you want to see these ancestor ornaments up close.

If you want more context on these pictures:
P.S. Thinking about doing this yourself? It was a little fussy to design these, but if you have some technical skills and you already have done the genealogy research, it isn't too difficult. You can even use mine to get started and customize ornaments yourself!