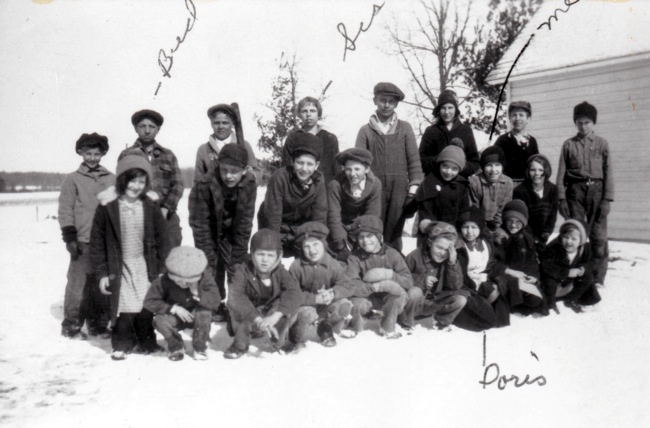 Here is a fun old photograph. My grandmother wrote to me, "Isn't this a charming bunch of kids? How would you like to be their teacher?"

This was Miss Larson's class 1929-1930 at the Moon Lake school of Clayton, WI. "Bud" was Harry, "Sis" was Beatrice and "me" was Gertrude at 11 or 12 years old.

Who knows who the rest of those rascals were?

And here they are 25 years later!: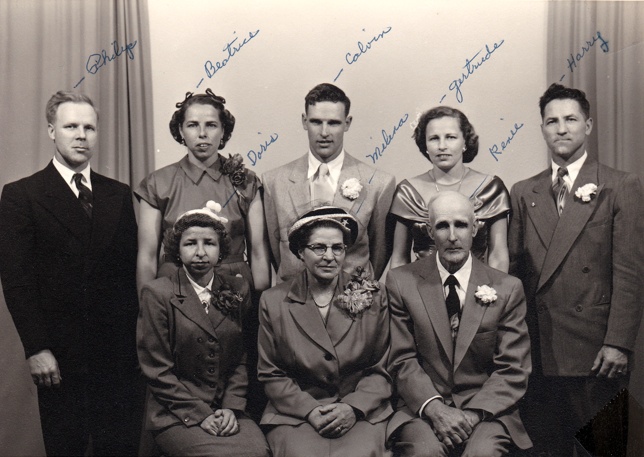 The Basic Facts:
Renie MIDDENDORP
b. 7 Apr 1882, Minneapolis, Hennepin, MN
d. 4 May 1961, Cumberland, Barron, WI
& Melena LABLANC
b. 23 Feb 1889, Turtle Lake, Barron, WI
d. 27 Feb 1975, Cumberland, Barron, WI
m. 21 Oct 1913, Duluth, St. Louis, MN
You might also be interested in: