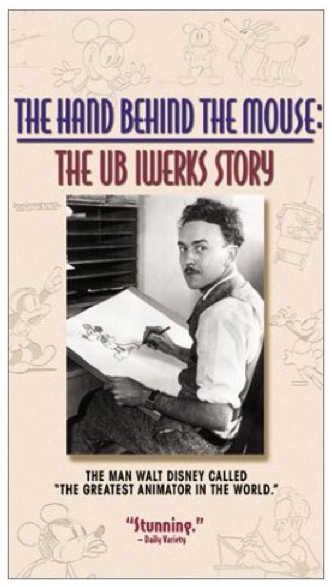 After 20 years of genealogy, I can still be surprised! How delightful. Here is the story . . .
Recently my mother was reading a biography about Walt Disney and a name leapt off the page: Ubbe Iwwerks. You see, we have an Ubbe Iwwerks in our family tree and that doesn't seem to be a very common name.

With just a little digging, yes indeed, the Ubbe Iwwerks that worked with Disney (he later shortened it to Ub Iwerks) was grandson to our Ubbe. The man who first drew Mickey Mouse! They even wrote a book about him, The Hand Behind the Mouse, and made a documentary. I think my grandma would have gotten a kick out of that, her first-cousin-once-removed worked with Disney and won Academy Awards!

My grandma gave me a scrapbook with stories and photos she had collected and in there she wrote that Ubbee Rempt Iwerks was born 13 Sep 1817 in Holland and married Margaret Von Vekeum. They had Dina (my grandma's grandma and sister to Ub's dad), born 3 Nov 1847 in Hanover, Germany. Dina told my grandma stories of ice skating on the Rhine River. I am not sure of her sources for that information.

In the book, The Hand Behind the Mouse, they write that Ubbe Reemt & Maike Iwwerks lived in and raised their children in the village of Abbingwehr which is 6 miles from Uttum in the province of Ostfriesland on the northwest coast of Germany. They say the land was below sea level and had poor soil, so there was limited agriculture and a focus on grazing cattle. They don't have any information about their sources for that either, but I'm hoping that is right.

Clearly, I have more work to do here since there are some inconsistencies. I find several summaries online from people who have done some work on this part of the family, but I haven't been able to get my hands on any original sources yet. From a quick look at Wikipedia, it looks like an interesting area with a long history and there were many Frisian dialects so that the different groups of people couldn't even understand each other!

You might also be interested in: