Just what you dream of! A cousin in a far-away country contacts you and shares information you didn't have! Hooray!

And I learned a lot:
Check out these two charts for a bunch of ancestors for Lars & Anna: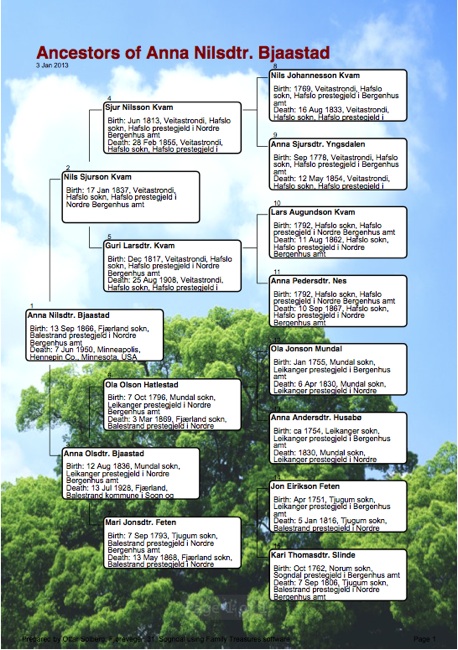 Lars had three siblings: Ole, Britha and Kristi (twins!) and all of them emigrated to America. Anna had a half-sister named Maria.
They come from Fjaerland Norway and here is a map: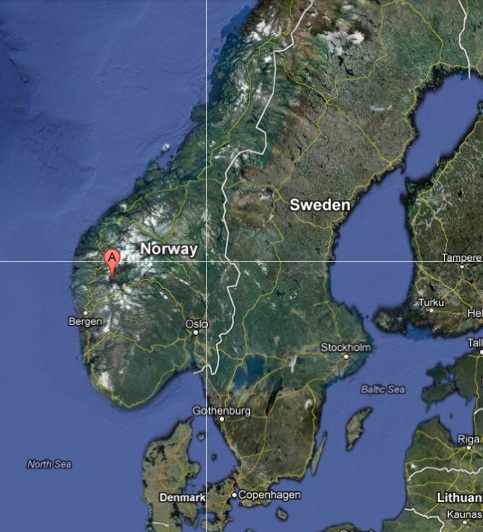 And it is beautiful there! Check out these pictures: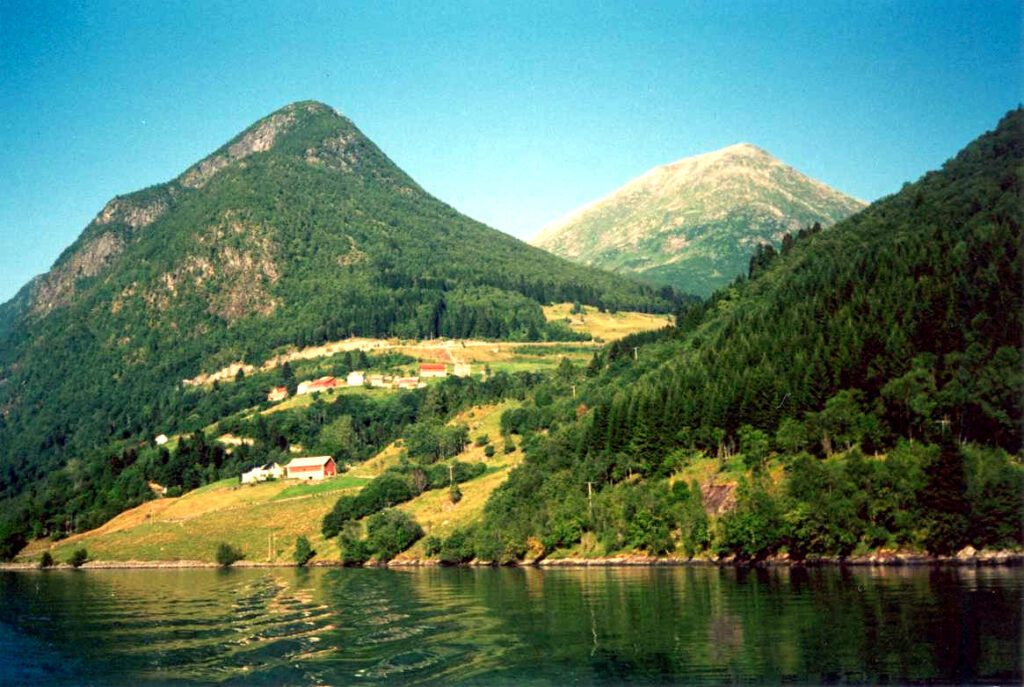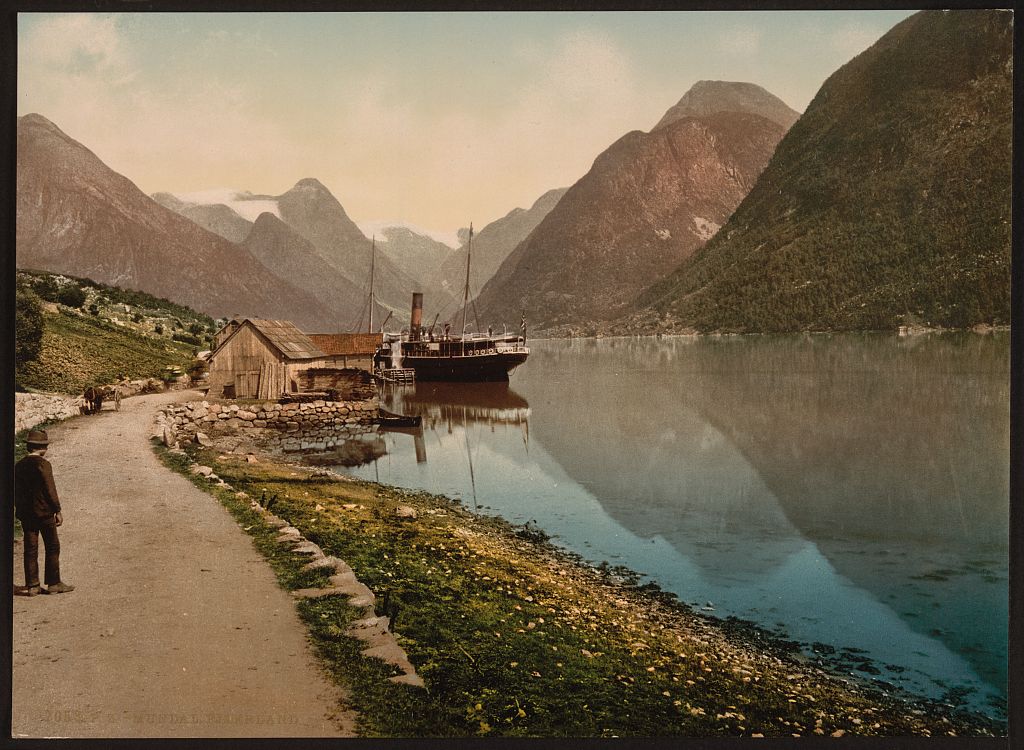 A new resource I didn't know (of course it is in Norwegian & my Norwegian is not so good) which has Lars' baptism and Anna's baptism
And there is a database for emigration that shows that Anna emigrated 8 Apr 1885, Lars emigrated 12 Apr 1886 and his mother Anna on 15 Jun 1893 (and that seems to solve my mystery of the older Anna in the 1895 MN census – it looks to be Lars' mother). Anna's father Nils also emigrated 4 May 1875.
One thing that might seem confusing is naming. Lars also used the name Lasse and then kept the name of the farm he left, which was Fjaerestad, shortening it to Fjerstad in America. Anna was born out of wedlock at the farm Bjaastad, but her mother later married and moved to the farm Jordal, so Anna used that as her last name in America, changing the spelling to Jordahl.
Please note that Ottar's research is being shared with his permission. Thanks so much Ottar!

The Basic Facts:
Lars (Lasse) Johannesson FJERSTAD
b. 2 Oct 1864, Fjaerland Norway
d. <1920
& Anna Nilsdtr. Bjaastad JORDAHL
b. 13 Sep 1866, Fjaerland Norway
d. 7 Jun 1950, Minneapolis, Hennepin, MN
m. 22 Nov 1889, Arendahl, Fillmore, MN

You might also be interested in: