My grandmother wrote this:
Rosie LaClair was my mothers aunt. She was an old maid and she lived for many years in an old shack in Turtle Lake, WI with pigs & chickens. They had the run of the house, except her living room. We used to go see her on Sunday after church. It was quite an experience with the pigs and chickens in her kitchen. She would shoo them out when we were there. She had an old coal stove and her hands and arms were black up to her elbows with coal dust and soot. She lived there for quite a few years, her house finally burnt down and she lost everything. My mother and dad took her in, but she got to be too much for my mother and dad to handle. They had to put her in a nursing home. She refused to bathe and change clothes. It took four people to give her a bath in the nursing home. She really had a mind of her own and wasn't too fond of water. What she lived on, I'll never know, as there was no Social Security in those days.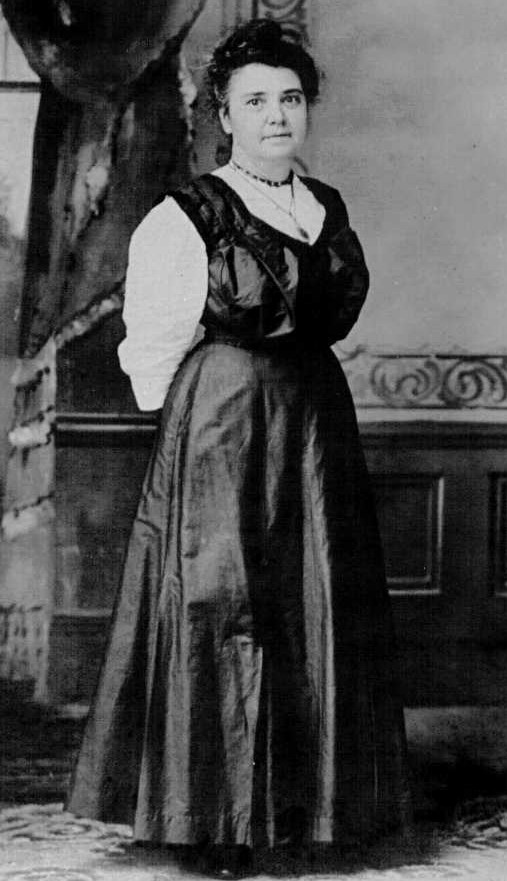 Also, my mother remembers when she was little, they visited Aunt Rose in the nursing home and Rose lunged at her as if to attack her! I wonder, was Aunt Rose kind of crazy? Or just different & didn't fit in society very well?
I like to think of her as Wild Aunt Rose, a strong, independent woman. She owned her own home around 1910-1920 without ever having married. She was a laundress in the 1920 census.
It was thought that she lived to be 101, but the birth date of 1859 on her death certificate doesn't seem to be true. We have found her baptism in the church register in 1868 and her age as reported in the censuses from 1870-1905 support the 1868 date. (Relatedly, you might recall from The Mystery of Peter LeClair – The Birth Breakthrough that we found that her father didn't live as long as we previously thought either. Funny family!)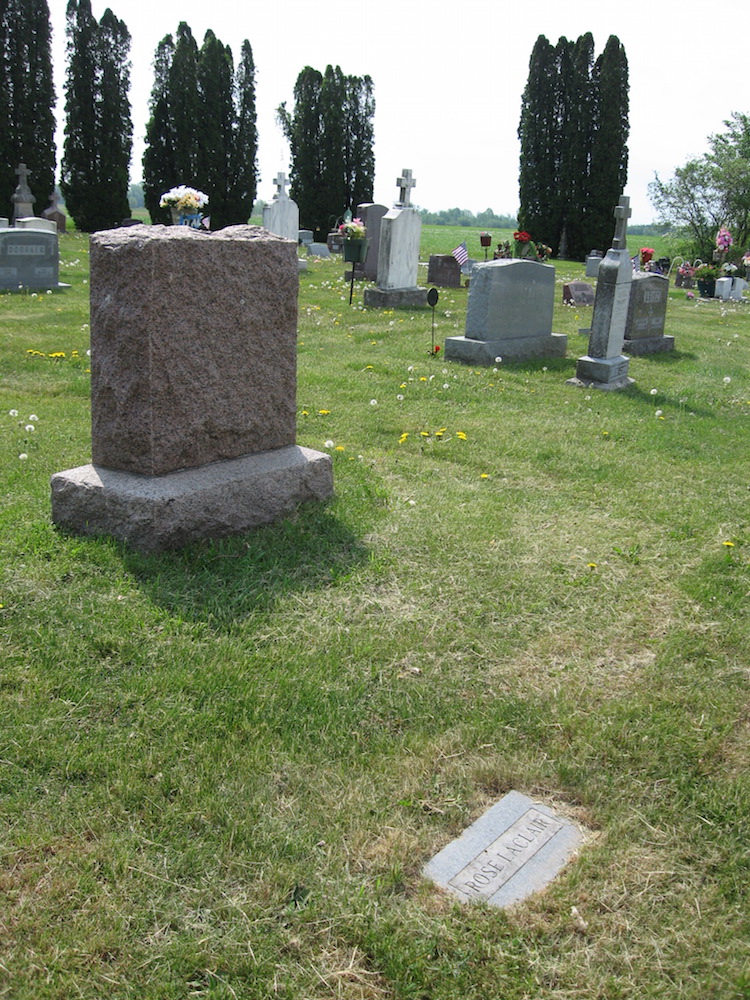 The Basic Facts:
Rose LeClair Houle
b. 15 Nov 1868, St. Michel, Sherbrooke, Quebec
d. 15 Jun 1960, Rice Lake, WI